Ensemble: The Style of Music (20 Iconic Male Musicians)
(Answers here: http://everyguyed.com/blog/2010/10/27/ensemble-style-music-20-iconic-male-musicians-outfits/ )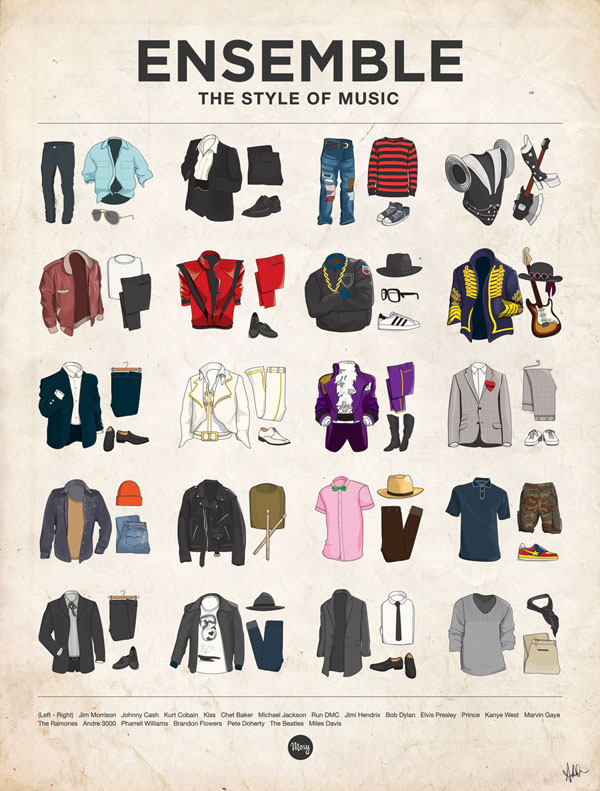 The world of music isn't just about sounds, but sights too. Any good frontman knows that you're going to need a slick tie to match that treble clef, a blazer than syncs with your beat, and ultimately an ensemble that engages his audience.
EveryGuyed presents 'Ensemble: The Style of Music' a series of posters featuring Iconic Outfits from 20 Male Musicians. Designed by Glenn Michael of
Moxy Creative House
, and illustrated by
James Alexander
the prints are available
here
Barry L. Ritholtz
Fusion IQ
CEO, Director of Equity Research
535 Fifth Avenue, 2
5th floor
New York, NY 10017
212-661-2022
~~~~~~~~~~~~~~~~~~~~~~~~~~~~~~
~~~~~~~~~~~~~
Bailout Nation
is here!